A16 2020 Plant Protection Drone
Enjoy the Core Technology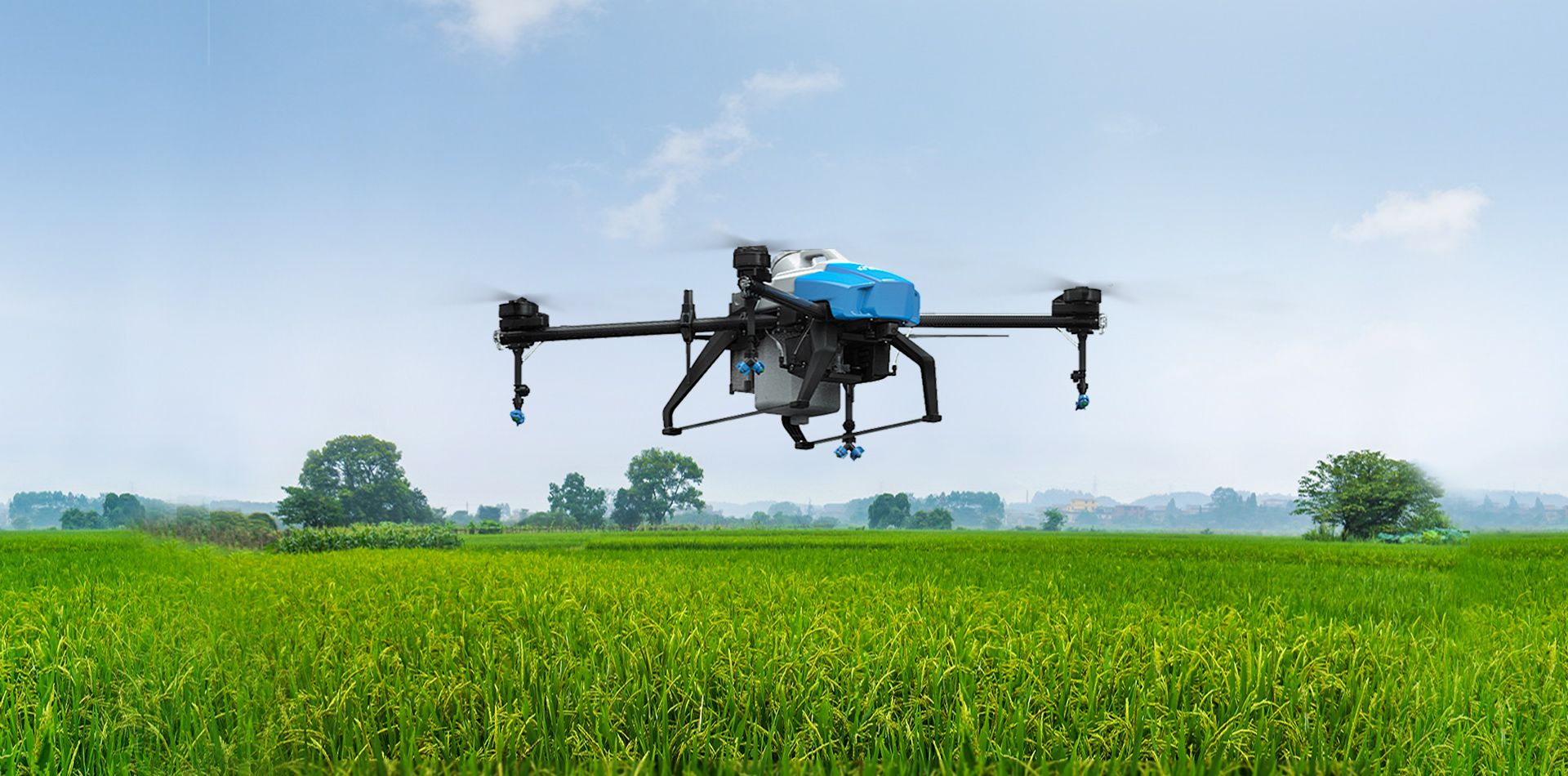 Real-time Fault Detection

Module Online Upgrade

RTK Centimeter Level Positioning

Offline Data Backup

IP67 Dustproof and Waterproof

Support Obstacle Avoidance
Fully Autonomous Operation, Accurate and Efficient
A16 2020 comes standard with a centimeter-level RTK high-precision positioning and orientation system, which supports access to differential data sources such as network Cors stations, mobile base stations, and fixed base stations. Supports a variety of operation modes such as manual operation, AB point route operation, and fully autonomous operation, which can be adapted to a variety of operation scenarios. Based on the product design concept that makes plant protection simpler, more efficient and safer, the new generation of A16 2020 will create more benefits and value for users.
Avoid Complexity Solid and Durable
Plug-in Arm
Reduced 2/3 Transport Volume
Calibration-free Design, Easy Installation and Maintenance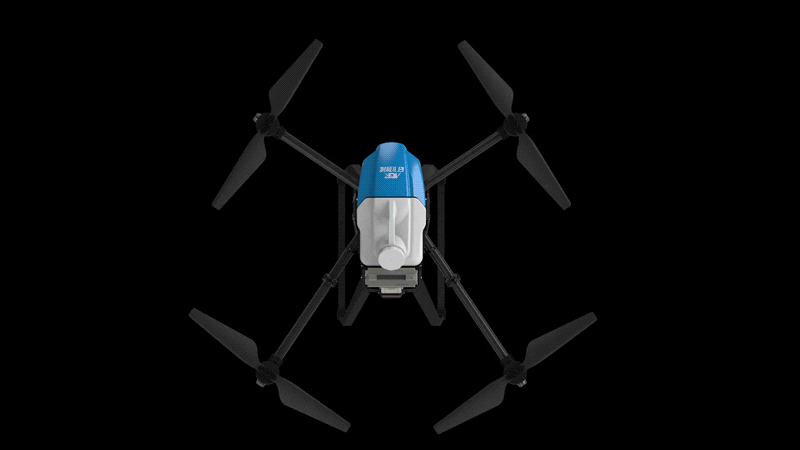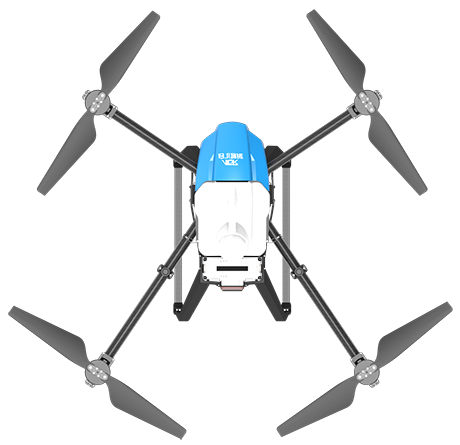 Machine Size(mm):
1200*1191*555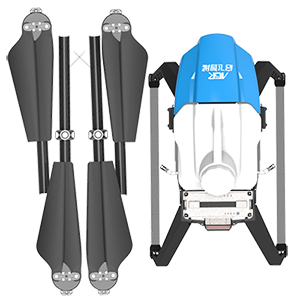 Packaging Size(mm):
1000*650*470

Plug-in Battery and Medicine Box
Greatly Improve Work Efficiency
Change Medicine Box and Battery in 5 Seconds
AG3 Mainboard Integrated Control System
AGR Intelligent uses the mainboard type design in the AG3 unmanned electromechanical subsystem. The integrated interface design is easy to maintain. At the same time, the AG3 mainboard has powerful edge computing capabilities, providing support for industry function expansion and high-level autonomous driving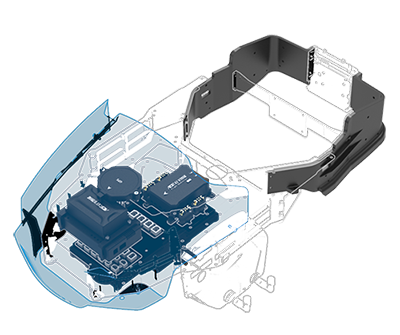 Special Carbon Fiber Body Frame
In the past two years, AGR Intelligent has conducted in-depth material science research. Through thousands of tests and matching carbon fiber composite materials, it is lightweight and durable, which meets the operating requirements of plant protection drones in the complex pharmaceutical environment
Accurate Spraying, more Efficient Plant Protection
Equipped with four sets of integrated brushless water pumps
A16 2020 supports four-way pump independent calibration and pipeline health value feedback, and supports monitoring of pump current, speed, temperature and other data to achieve more accurate spraying and more convenient troubleshooting methods. The system supports spraying at a maximum flow rate of 8 liters/ minute, which can meet the needs of diverse applications.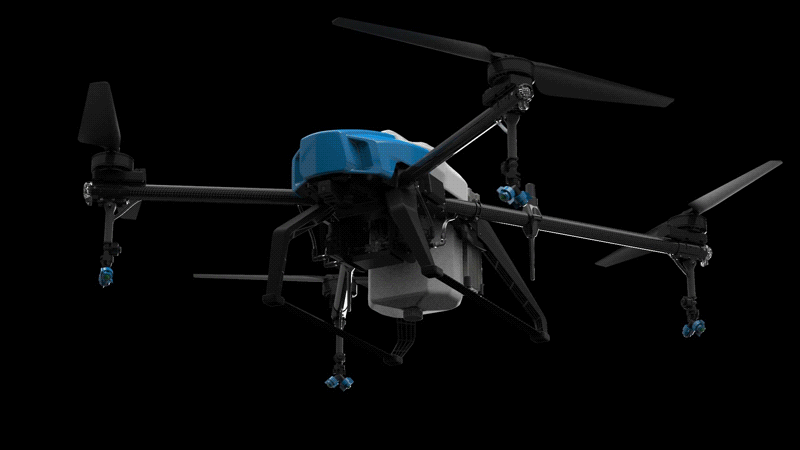 Flight spray flow calibration
The spraying system supports spray flight calibration. We spray a lot of drugs during the operation, and the viscosity and density of different drugs have large differences, so we need to use different algorithms to adapt to spraying different liquids. Traditional calibration The aircraft is placed on the ground for static calibration. This type of calibration cannot effectively take into account the complex external disturbance environment during operation. Therefore, there are still large errors in operation. A16 2020 add flight calibration, the user can calibrate in real time during the flight, the spraying accuracy after calibration can reach 97%.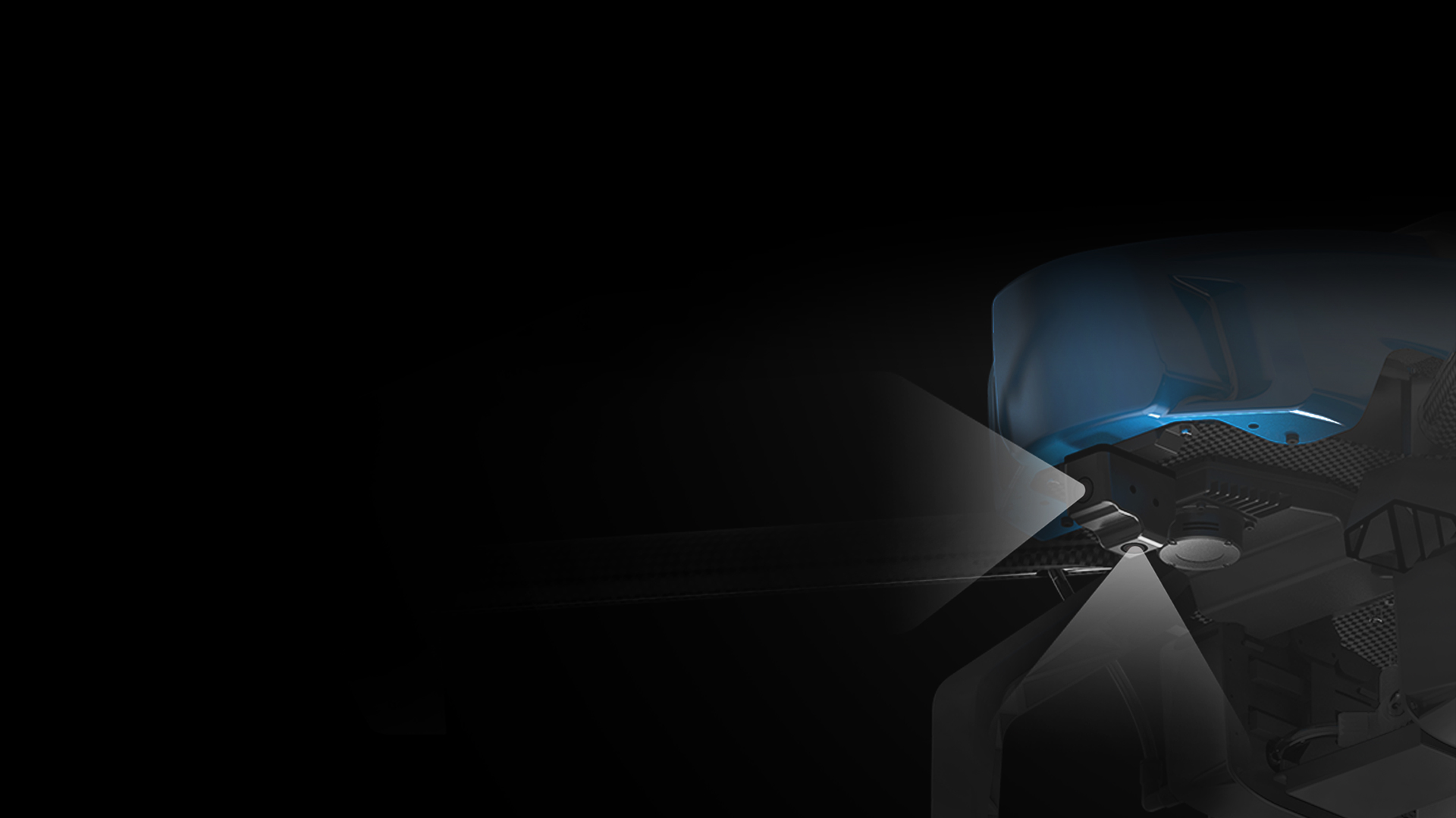 Image Marking, Create a New Way of Marking
21 Acres Mapping in 5 Minutes
A16 2020 will be the first to adopt forward-looking and ground-to-ground dual FPV vision modules. Through the front and bottom vision imaging combined with the AG3 intelligent algorithm, image marking and intelligent correction functions are realized. Greatly reduce the work intensity and cost when working field plotting. Improved the accuracy and efficiency of flight marking.
APP preset operation field boundary points → start the plant protection drone → automatically fly to the first boundary point → prompt whether to correct / calibrate the boundary point → click confirm to fly to the next boundary point → confirm each boundary point in turn → completion field high-precision planning.
Efficient Charging Longer Battery Life
Smart Battery Solution
Intelligent fast-charging battery, fast charging within 20 minutes; support IP65 dustproof and waterproof, equipped with AG3 intelligent power management system, APP can view battery management data, including maintenance, failure, repair and other records, to achieve battery life cycle management. The battery cell's power is self-balanced to ensure the safety of each flight.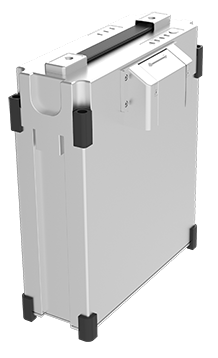 The built-in AGR Smart Charger enables separate fast charging and four-way slow charging
The charger equipped with a 4G module, which can quickly check the charging status through the AGR smart APP, and improve battery efficiency.
Precision Variable Spraying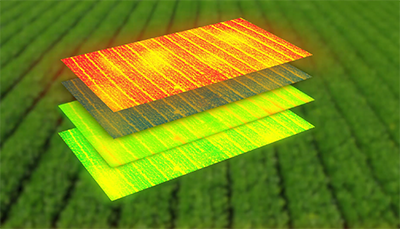 Prescription Map
A16 2020 can support the function of importing farmland prescription maps. After mapping the plot with hyperspectral probes, it can match the detection model and output variable job prescription maps. After importing the prescription maps, it can be achieved through the airborne centimeter-level high-precision positioning system Precision variable application.
Watch Video
Observe Spraying in One
Observing、Calculating、Spraying
The A16 2020 can be equipped with a hyperspectral probe mounted on the machine, which can detect the crop health index in front of the aircraft. Through edge computing technology, pest and disease are detected and variable spraying is convenient and fast, saving users the cost of pesticides.
Multispectral Probe
AGR intelligent APP
Monitor Flight Status in Real Time

Flexible Retrieval of Operation Data

Remotely Detect Flight Failures

Intelligent Route Planning Tasks

Support Multiple Operation Modes

Show Battery Status in Real Time

Agricultural Plant Protection Platform
Visual Supervision Platform, Supervising Flight Data is more Convenient

Real-time Monitoring of Flight Status, Aircraft Model / Flying Altitude /Speed / Trajectory

Comprehensive Operation Management System for Easy Management of Plant Protection Operation Progress

Efficiently Assign Work Tasks, View Plot Area and Flight Defense Distribution

Flexible Retrieval of Job Data for Analysis of Plant Protection Drone Status Information

Support Viewing Electronic Fences, No- Fly Zones, etc.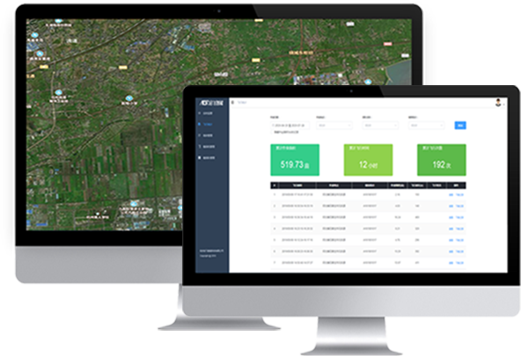 Atomized Particles
80-250μm
Extremely Long Battery Life
HD Video Transmission
16L Load
Unplugging Machine Arm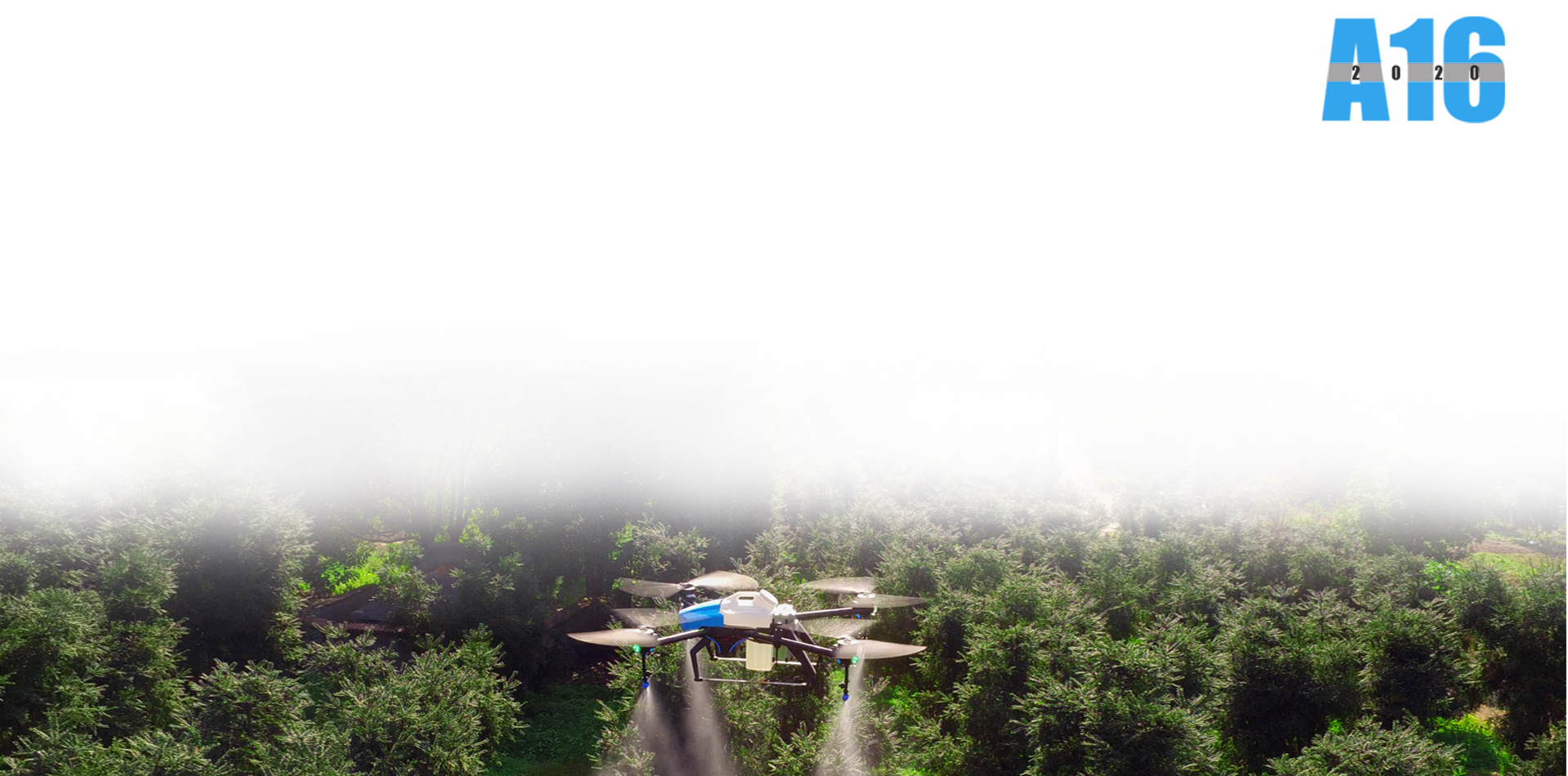 Drone Parameters
Drone Dimension:

1200mm×1191mm×555mm

Remote Control Distance:

2000m

Package Dimension:

1025mm×755mm×565mm

Maximum Attitude:

30m

Aircraft Weight:

14.23KG

Battery Weight:

6.2KG

Full Loading Weight:

36.43KG

Battery Size:

290mm×236mm×116mm

Hourly Work Area:

4-10 Hectare

Charging Time:

15-40mins

Operation Area per Tank:

1Hectare (16L/Hectare)

Charger Size:

150mm×300mm×300mm

Droplet Size:

80-250μm

Charging Power:

2400W

Flow Rate:

1L/min-8L/min

Single Motor Power:

1200W

Spray Width:

3-6m

Total Power:

4800W